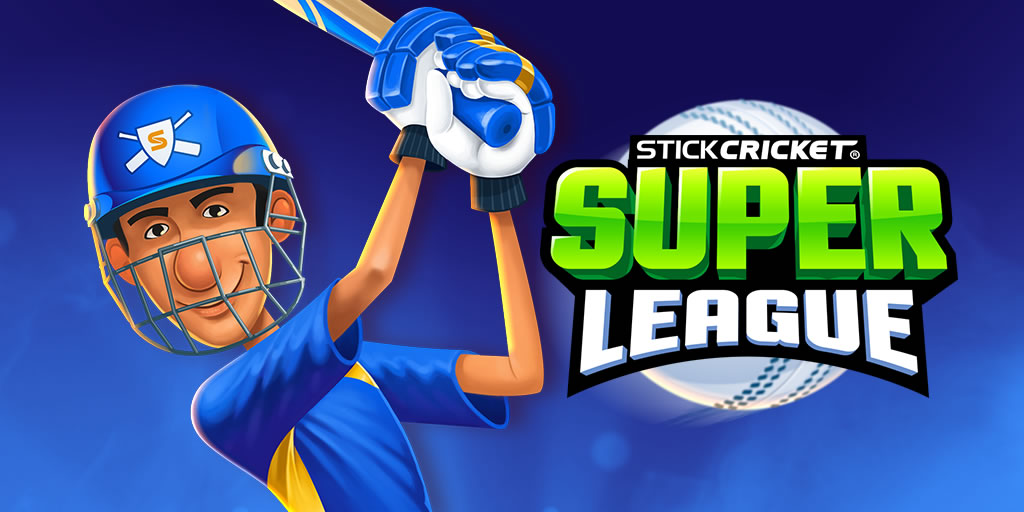 Smash sixes. Sign superstars.
Captain your team to global Super League glory in the world's most popular cricket game, Stick Cricket.
Take full control of your career – and your team – as a top flight franchise player. Stick Cricket Super League offers you the chance to:
CREATE YOUR PLAYER
Create and customise your character, before heading out onto the field. Choose from a range of hairstyles and accessories.
CHOOSE FROM 70 TEAMS
Cities from all over the world are competing in the Stick Cricket Super League. Take your favourite team to the top.
SIGN SUPERSTARS
Bolster your squad with some genuine star firepower. Negotiate seasonal contracts with the world's best players.
SMASH SIXES
When the helmet goes on, it's game time. Smash sixes in typically Stick Cricket fashion and ignite the fireworks at the stadium.
CAPTAIN YOUR TEAM
Select your first XI, win the toss, decide which of your players bats and bowls. You'll have full control over captaincy decisions.
FAST TRACK
Tired of smashing your own sixes or watching your bowlers run through the opposition? Fast Track to the end of the innings.
TRACK YOUR CAREER
Career and season stats will show your progress. Earn the trophies and accolades. Become the best of the best. Lead the way skipper!
https://www.youtube.com/watch?v=oHhOrYS_2Eo