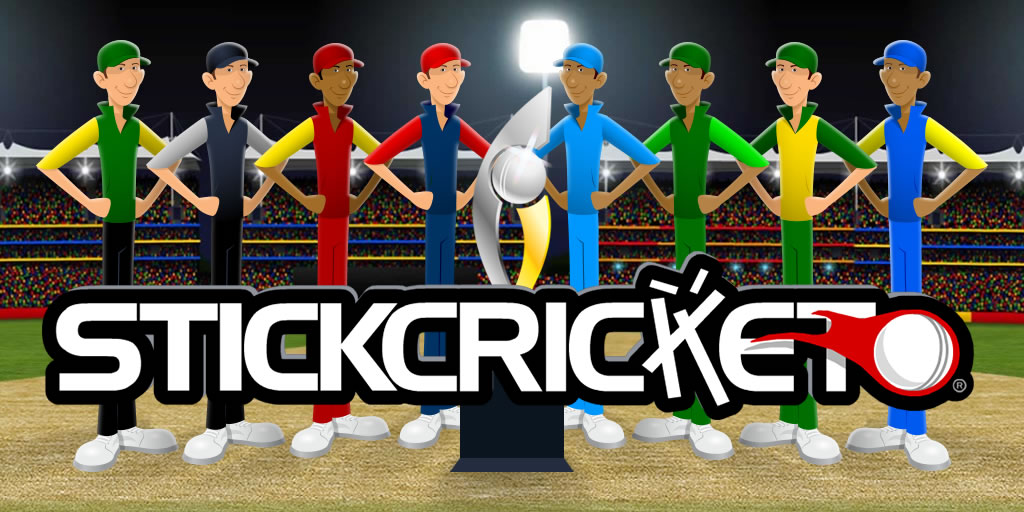 Easy to play yet hard to master, Stick Cricket offers you the chance to:
WIN THE WORLD T2
16 teams battle it out in Bangladesh in an exhilarating 2-over tournament tussle.
DOMINATE THE WORLD
From minnows to modern day masters, only a Stick Cricket legend can successfully conquer all 14 countries en route to World Domination.
SLOG THE STARS FOR SIX
Pad up for your country against the greats in All Star Slog. If their reputation doesn't scare you, their fierce bouncers might!
WIN THE WORLD CUP
The most coveted silverware in cricket is up for grabs. Do you have what it takes to become a national hero?
HUMILIATE YOUR MATES
Take on your friends, via Wi-Fi or Bluetooth, in the ultimate battle for bragging rights.
TEST YOUR SKILL
Get your eye in with a net session at the Performance Centre, or take a Skill Test to improve your technique.
TRACK YOUR STATS
Look back at all the carnage you've caused! Just make sure your career run rate is more like Botham than Boycott.