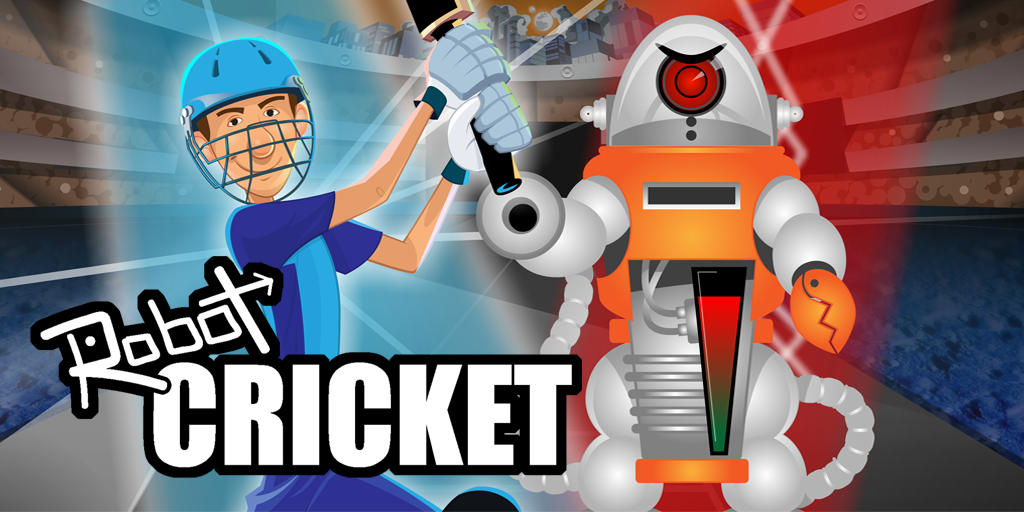 It's man vs machine in Robot Cricket, the ultimate arcade cricket challenge.
From the creators of chart-topping cricket games Stick Cricket and Stick Cricket Super League, Robot Cricket offers you the chance to:
BATTLE THE ROBOT
Put your batting skills to the test against the formidable Robot. This is no ordinary cricket game!
BEWARE DIRTY TRICKS
The Robot is no mere cricket mortal: he possesses a variety of dirty tricks to make batting as difficult as possible.
Beware the distraction of the Robot's Evil Eye, the peril of batting in the dark or the challenge posed by Big Stumps.
(Even the Robot draws the line at using sandpaper to tamper with the ball, though. That's just not cricket.)
AVOID BEING ZAPPED
Forget the idea of winning a cricket championship. In Robot Cricket, survival is at stake!
Lose a wicket and you'll be zapped from above. The Robot has friends in high places.
SMASH SCORING RECORDS (AND THE BIG SCREEN)
Rack up a HUGE score by smashing Golden Balls for six. Score 200+ in one over!
Go slog crazy in Super 60 Seconds: one minute of risk-free rapid-fire bowling.